Hi
This is my first rack, i try to optimize module, space and money.
I just have a Beringer neutron but i search something that can be play also alone.
The music that i'd like to play is drone/ambiet and i hope the module that i choose can be a good choice (for music and pocket =)
[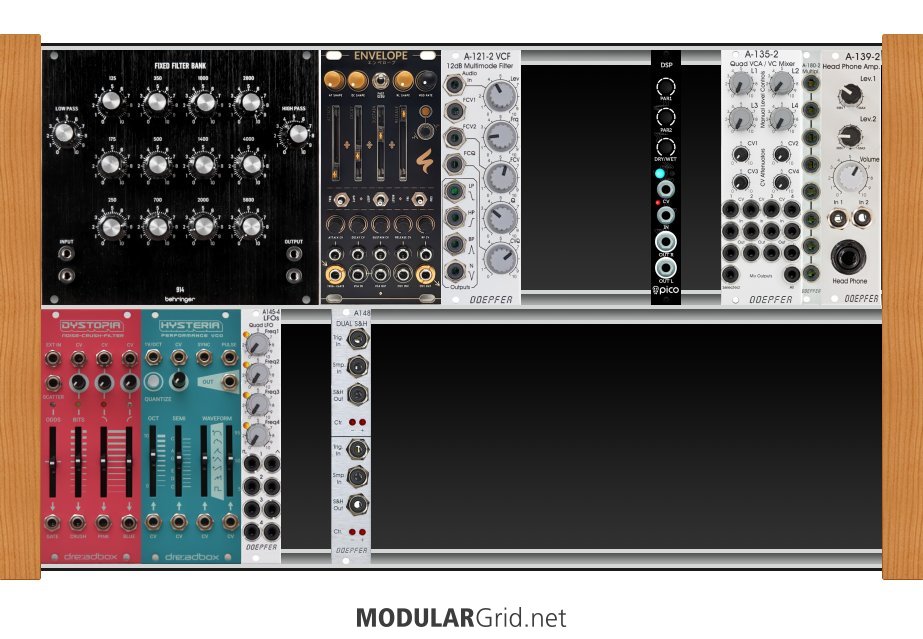 ]
This is the datasheet https://www.modulargrid.net/e/modulesracks/datasheet/1644476
All modules are about 863€ without case
The Fixed band filter is so big but i love this for drone and the 914 is the cheapest one.
Now the questions:
- I'm doing a bullshit?
- I try also to compact env, vca, s/h and lfo two each module thinking to expansion, what you think about this choice, is too much 2 env, 2 s/h 4Vcas and 4 lfo for begin?
- I'm uncertain about the DreadBox Hysteria that seems like interesting and cheap VCO, what do you think about this module?
- Dystopia seem like a good(and also cheap) flexible noise generator for s/H and dron, have you got some advice?
Thanks in advance for your advices
Glitched0xff