Hi all,
I'm looking to make modular / generative techno and have drawn up this rack below (I currently have Atlantis, BIA, Maths, Pam's, Metropolix, Links, Beads and Quad VCA).
How does this look?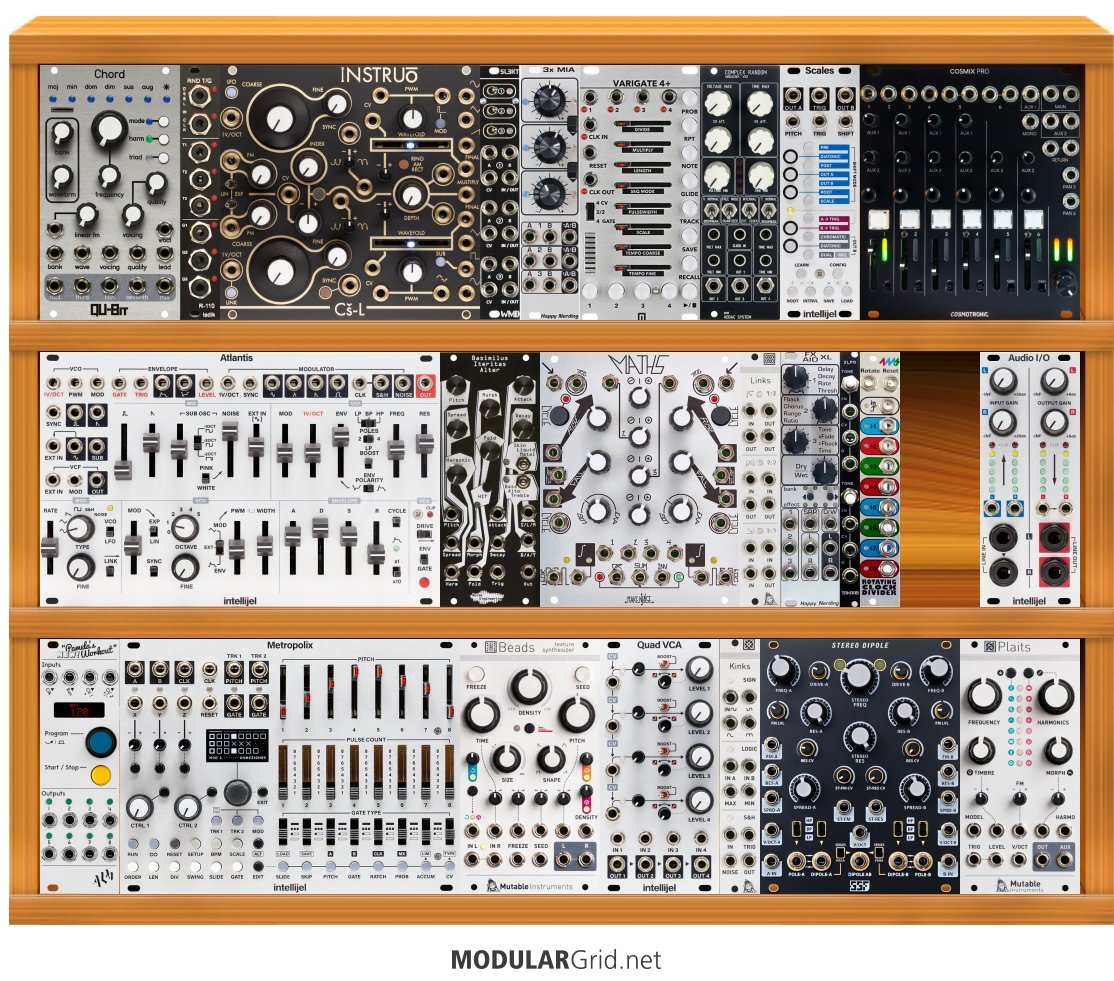 I'm not sure if I've gone overboard on the modulation - can Stages & Maths cover envelope & LFO needs?
Any suggestions for an FX module?
Too many voices?
Which modules should I purchase next - given what I already have (above)?
Thanks!