I want to make crushing, dissonant, and choatic sounds to dance to in a rack designed for live performances on somewhat of a budget. Think Tim Hecker, Fuck Buttons, The Knife, Wolf Eyes.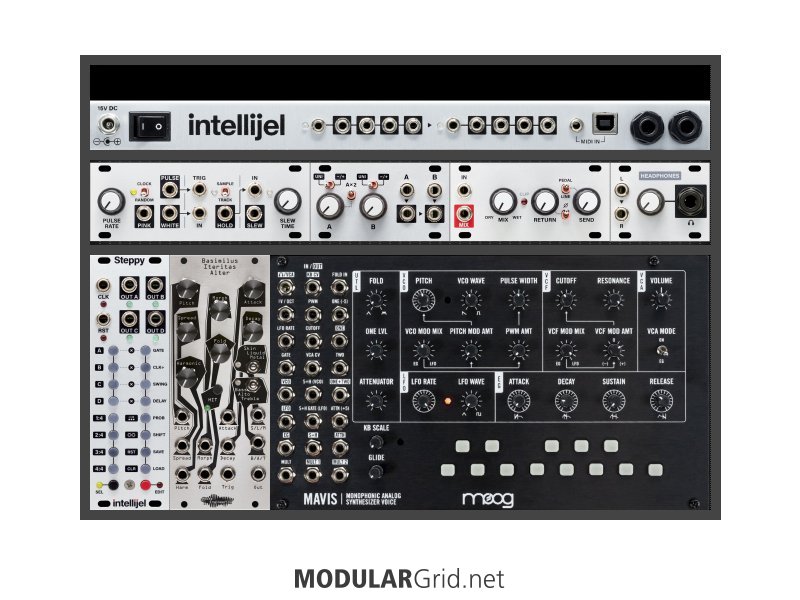 I recently bought a MOOG Mavis to test the eurorrack waters and got inspired to take the plunge. Given my love for this thing, I'm planning to build the rest of my system around it, but within some serious constraints. I want this to be a fairly minimal system for financial and simplicity reasons, so I'm planning to get a 4u palette case (not negotiable) within which the Mavis will initially sit. I will probably remove the Mavis down the line to make space for other modules and just patch it back into the rack from the side, but this is where I'd like it to initially be.
Considering the constraints, I've included a pedal i/o to connect it with what will most likely be a MOOD effects pedal for some thicc reverb and looping potential. https://www.chasebliss.com/mood-mkii I've also secured a deal for a BIA and Noise Tools 1U from Craig's. Figured Steppy is a must-have for this system too, so the whole bottom rack is kind of locked in (ignoring the Mavis probably vacating).
I've never built a system before and I still don't understand a lot of the utility of different components utilities like VCAs, although I hear they're pretty hot. That being said, I'm really looking for feedback about how this system could work as designed, what could/should be changed, and what the longer term potential is with whatever components that might eventually backfill the MOOG's 44hp. Ideally though, I'd like to create some music like I described with the Mavis in place for now, but please let me know if that's unrealistic. Thank you!