I have the following setup sketched out (and the modules ready to go), and I'm wondering what I should do next.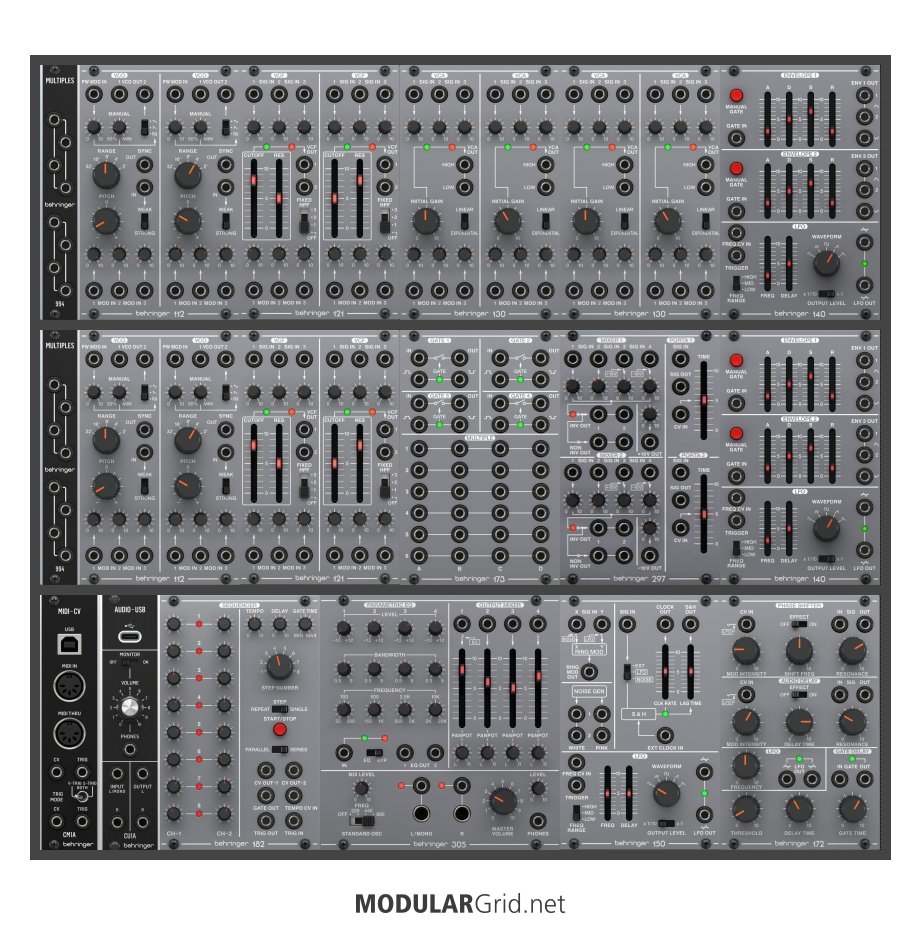 Unfortunately I cannot fit this on 2 rows, which would have been a lot neater. I am pretty happy with the layout, but appreciate any suggestions on position changes that will improve workflow.
I am also looking for suggestions for additional modules. I'd love to keep it all looking uniform, if at all possible, but realise that that is pretty unlikely. I have a random assortment of other modules lying around, so I'll have no trouble filling up the space, but I want something that both looks and sounds good.
Also, thoughts on powering? I could use 2 microZeus, but would consider trying different power options (I've only used the Zeus in the past).
Grateful for any ideas that you have!!
EDIT: I also have one rack unit free above this setup (not shown)