I bought a Braids an Inteligel ADSR and a 2 HP VCA a couple years ago on kijiji, made myself an 84 hp cardboard case, and have expanded somewhat from there. Here is an approximation of my current rack/plan (modules are about 80% complete):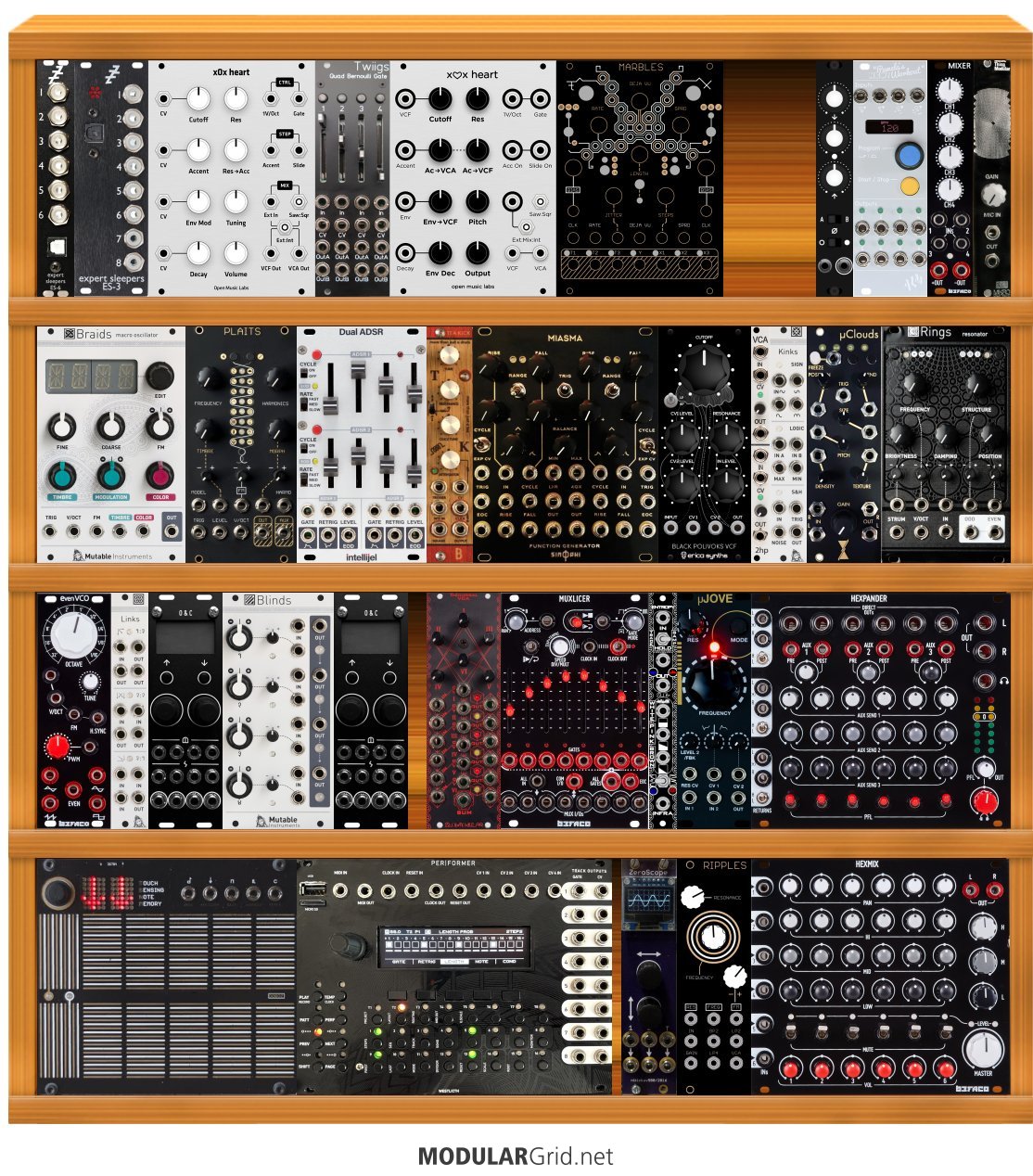 I am currently in an overflowing Mantis, and I'm building a 124 HP 13U case (let this be a good example of why you should get more case than you think you need).
I think I get about as much joy out of the building as I do from messing around with the completed modules. I currently use the rack to make interesting sounds for sampling. I also like to make 303 sounding acid lines.
I am currently sequencing with Reason, the Performer, Korg SQ1 and a Keystep.
I am looking for a way to directly plug in my guitar without an external preamp, and have a nice envelope follower. I am also looking for a Batumi-like module (but DIY) with syncable LFOs - this will hopefully free up my envelope generators for, well, envelope generation. On that subject, I would love to replace the Inteligel ADSR with something comparable in DIY.
Finally, I'm looking for general suggestions about the layout and and future DIY modules to add. I will have free space of about 100 HP in 3U and 120 HP in 1U (Pulp Logic).
Thanks!