Hi there,
of course, this is not the real rack but shows all the modular gear I have for now: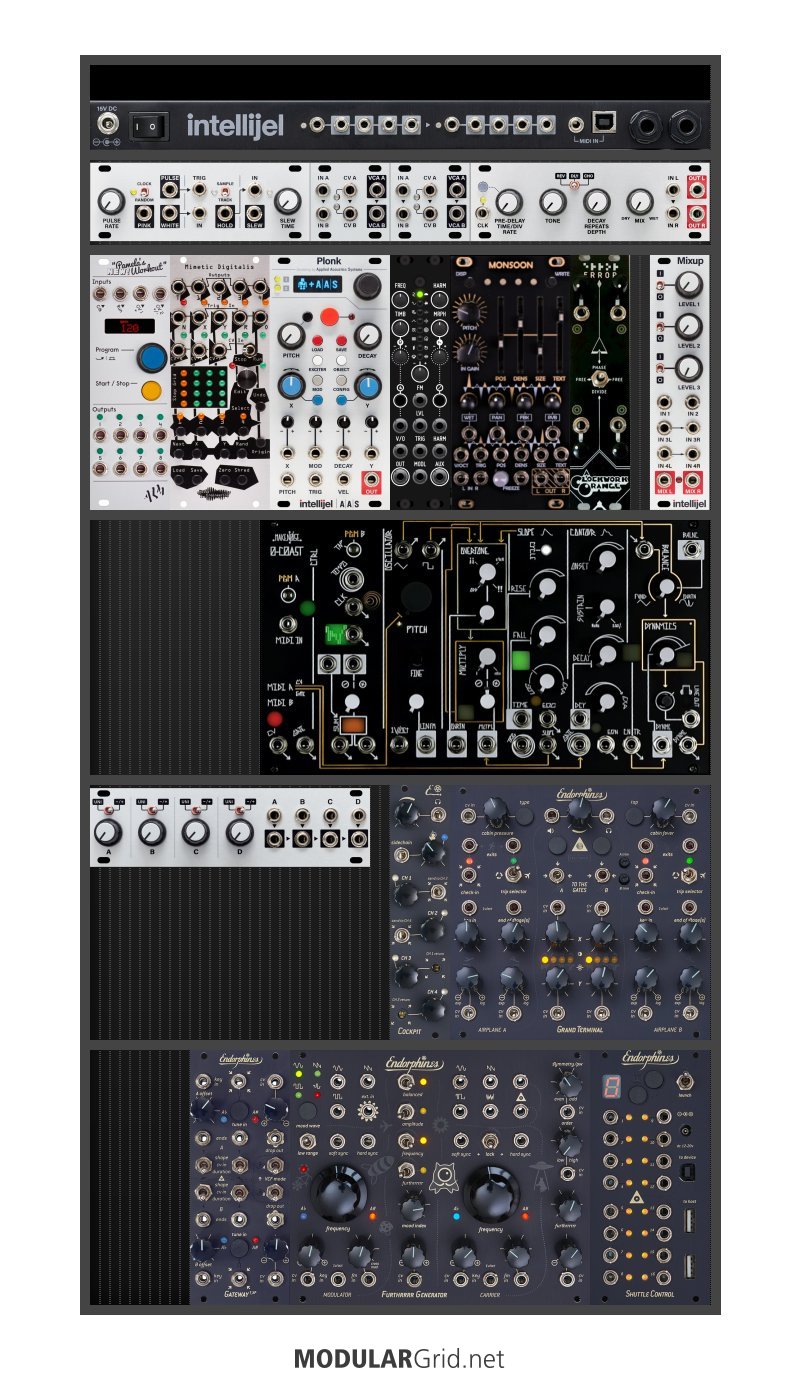 – Palette 62 (incl. the Quadratt down below which for now doesn't fit anymore, because I went for the Noise tools instead, but it's still in the repertoire)
– 0-Coast
– Endorphin.es Shuttle System
Additionally I have Digitakt/Digitone and a Volca FM.
Now what? I'd like to move into the Dub direction including Techno, House, Breaks etc. so I guess I'll need a few more reverb and delay modules, right? Another (bigger) case is no problem - maybe something like Intellijel Stealth 7U/104HP?
From a VCO perspective there's quite a bit to work with, I guess. But what about everything else? I guess it makes sense to keep the whole beats part out of the modular for now excluding the Plonk maybe.
Any suggestions and recommendations are welcome. Thanks in advance!