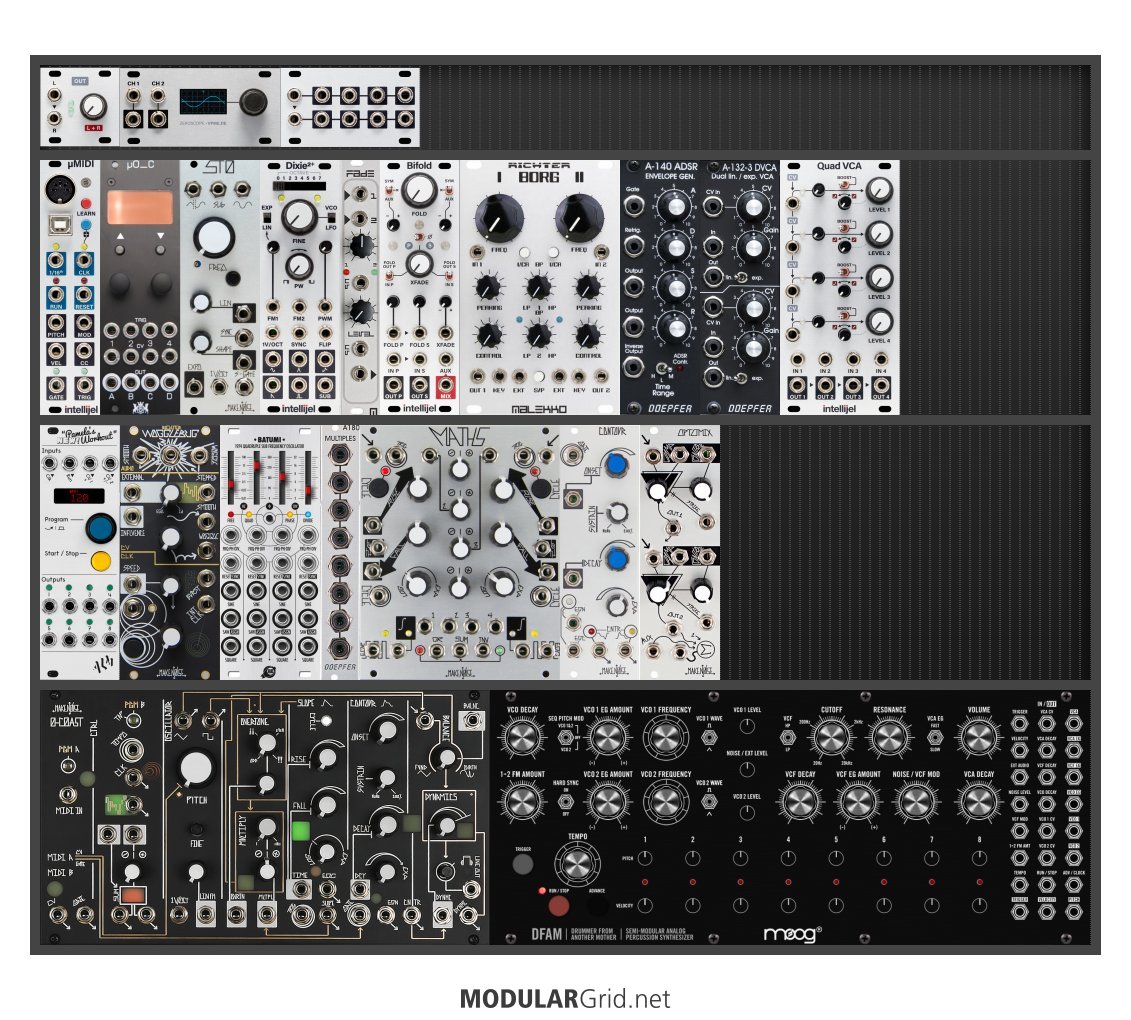 After years of GASing for a eurorack, I have finally delved in. The journey has been a blast so far, and my only regret is that I didn't start sooner!
At the moment, I am having some issues deciding on how I should proceed with my build. I am looking to make my 7u case a versatile build that can do everything from generative drones and techno, to IDM/Pop. A "swiss army knife" build, of sorts...
My setup currently consists of the DFAM and 0-Coast (both unracked), two sequencers (0-Ctrl, OP-Z) along with a 7u case. The 7u case in question consists of the top two rows of the build linked.
In this build, I have attempted to create my own complex oscillator, with the dixie, sto, fade, and bifold. Also, I am currently unsure how I should proceed with my utility selection. I want to include switches, precision adders, logic modules...but the selection of modules is rather overwhelming. In fact, I am open to replacement suggestions for any of the modules I have. Being that I am a noob, I know my module knowledge is rather limited.
Also, since productions are largely driven by a computer, I can't help but feel I would do well with an FH-2 or ES-3/ES-6 combo, rather than the intellijel module. I have two hardware synths (Moog Grandmother and DSI Tempest) that I use slaved to ableton, so being able to sync the modular with it all would be rad.
I am also wondering if I should get a dedicated quantizer module such as the intellijel scales. I know o_c has a quantizer function, but the immediacy of a dedicated quantizer module is not lost on me.
edit: 1u row added!