Bit by bit I am edging towards having a row specifically for percussion and I'm interested in what other people have for Mixing and Panning etc.
I'm currently a little bit short of Mixing capability having sold the Intellijel Mixup I had and I'm considering the next step in mixing.
At the moment I have:
Most of the percussion sources going via a WMD/SSF Quad Atten then into a Omsonic UPE (Universal Panning Expander) so I can tweak levels and Pan, I do like a bit of Reverb on Hatz so mostly send its outs separate to the UPE.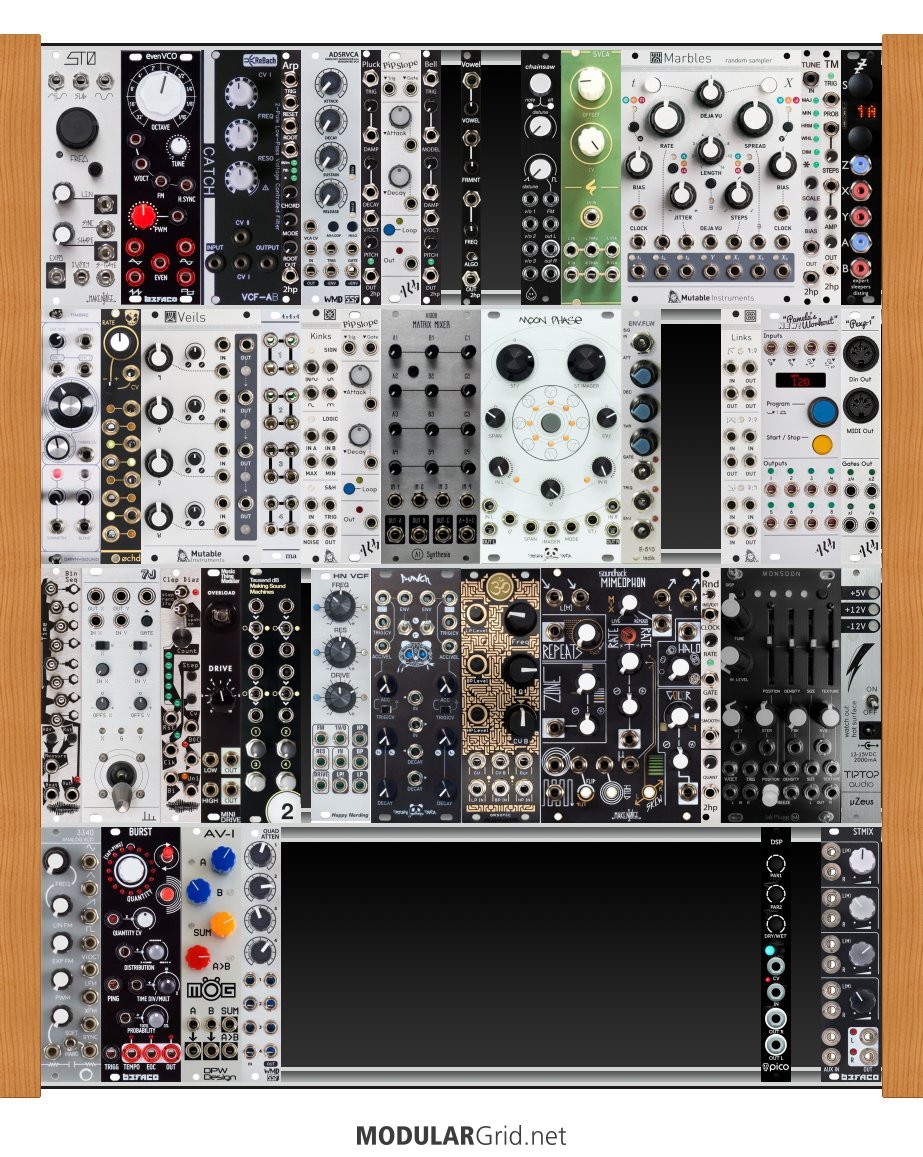 I fancy eventually upgrading the Mixing to a Befaco Hexmix with the STMix feeding it, though it would seem a waste to use up all the Hexmix channels with panning mono percussion sounds around so alongside the UPE I may get a Doepfer A-138s Mini Stereo Mixer.
But how would YOU do it??