Hello Everyone,
I am so happy with this forum, so useful, everybody is so nice. I am new into synthesizers and modular synthesizers I only have heard about two weeks ago when a friend of mine showed me his Eurorack. That looks so cool, all these modules, those flashing lights, I straight away thought I must have one as well. Way cool to do some electronic music, right?! :-)
Below you will find my first rack design: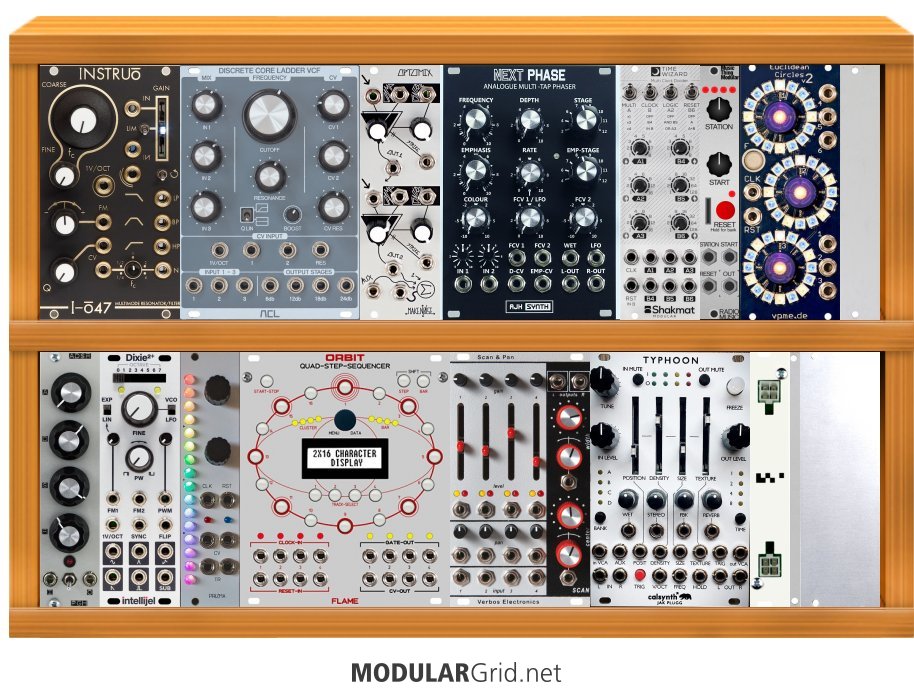 I would appreciate your help and advice so I can have a good start into modular, you know, it's so cool, all these flashing lights, I just love it.
By the way, what does LFO, VCO, VCF, ADSR, EG and VCA stands for? You know I just start looking around and have difficulties understanding all these abbreviations.
Anyway, I look forward for your kind help and thank you so much, this is such a cool forum you know!
P.S.: Oh yes, if you wonder how I came up to this rack, please take of every module the first letter of the manufacturer name, that provides the first sentence. You could take of every module the first letter of the module name as well and that will be the second sentence, defining the rack and me as being such an enthusiastic beginner, again, thank you so much! :-)
P.S.2: No manufacturers with nice flashing light modules starting with the letter U, so I took V instead, so if you see a V make that a U in the sentences.